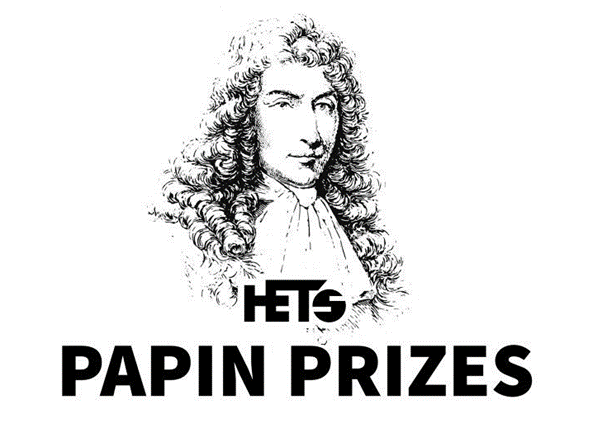 Technicians at Kent have won a Papin Prize, the UK's only awards dedicated to celebrating technical excellence and innovation in higher education and research.
The Kent Technical Services Covid-19 PPE Response Team has been recognised for playing a significant role in the community response to Covid-19, producing 4,990 3D printed face shields for frontline care services providers in the Kent region and the NHS.
Colleagues from Kent's School of Computing, School of Architecture and Planning, School of Engineering, School of Physical Sciences and School of Biosciences collaborated to design and supply the 3D face shields on-site for 11 organisations between April 2020 and July 2020.
Initially, 300 shields were requested, produced, and supplied to East Kent's largest hospice charity, Pilgrim's Hospices and were gratefully received by staff battling against the Covid-19 pandemic. After supplying Pilgrims Hospices, the Covid-19 PPE response team then had a number of requests for face shields from local medical centres and charities.
The materials for Pilgrims Hospices' 3D shields were donated by Ashford Lions Club, with funding they received from Kent County Council. While Santander Universities UK gave the project a financial boost by funding 3D printers and materials.
The 3D face shields went on to successfully receive CE marking after inspection from the UK national standards body, BSI.
Paul Sinnock, Deputy Director of Information Services and the Technical Lead of the project, said: 'I am incredibly proud of all the colleagues involved in the COVID PPE project. Winning this prestigious Papin award is fantastic recognition of their hard work and dedication during such challenging times. The distribution of PPE had such a positive impact on the local community. By coming together and utilising their expertise University technicians were able to make a real difference to the safety of local NHS staff and care workers.'
Carole Barron, Director of Knowledge Exchange and Innovation, said: 'This is a fantastic achievement – all involved worked so hard to produce these shields for our community, sharing knowledge, skills and equipment throughout the project.'
Winners of the 2021 Papin Prizes were announced at an Awards ceremony at the biannual Higher Education Technician Summit (HETS) 2021 on 10 November at the East Midlands Conference Centre, University of Nottingham.
In addition, the team won a University of Kent staff recognition award.
Further news on the project:
Kent designs and supplies 3d shield protection to Pilgrims Hospices
Kent 3d face shield product gains certification from bsi