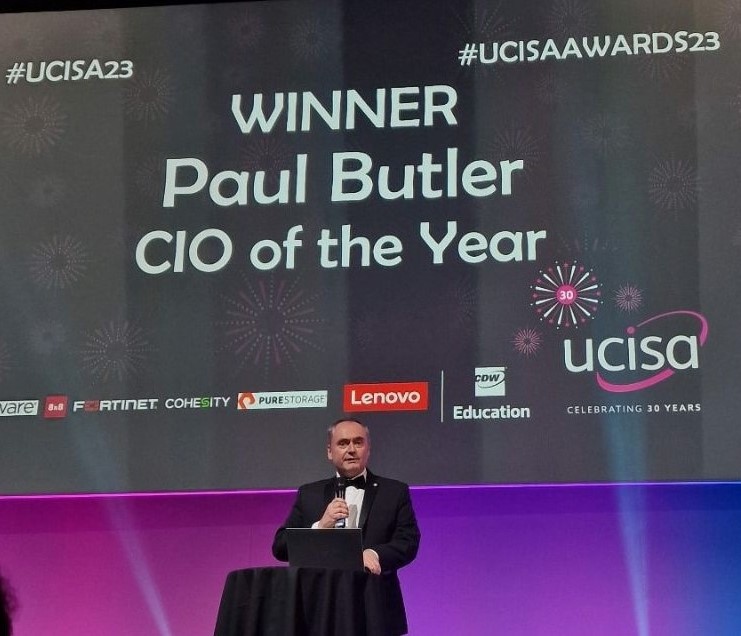 Congratulations to Paul Butler, CIO of the Year 2023
GOETEC is please to congratulate Paul Butler on being awarded UCISA's 2023 CIO of the Year award.
Besides being GOETEC Chair, Paul Butler is Executive Director and CIO at the University of Greenwich.   On announcing the award, UCISA remarked on Paul's success as a CIO 'leading work across several sector bodies and consolidating multiple systems with impact both within and outside his University'. Paul is held in high esteem amongst his peers, his team and the wider HE community.
Upon receiving the award, Paul commented on his 'wonderful team of committed, dedicated and talented colleagues who collectively do amazing things for our students and staff'.  He said 'this award is for all of the terrific staff in Information & Library Services at the University of Greenwich.'